No one wants an ugly crate in their home. Moreover, the space above the crate can't be used practically. As we were preparing for our puppy to come home, I had to make the dreaded decision: sacrifice the aesthetic of my home or sacrifice my carpet. But why should I sacrifice both? There had to be a middle ground. Then, we discovered we could build a crate topper for our pup's crate.
The crate topper can be used as a platform to store items on, almost like an end table. On top of our pup's crate, we store all her toys and treats in a basket. It's easy for us to reach, looks awesome, and even our pup likes it! Best part is that the whole project cost me around $30 and took me less than 2 hrs!
Here is the finished look: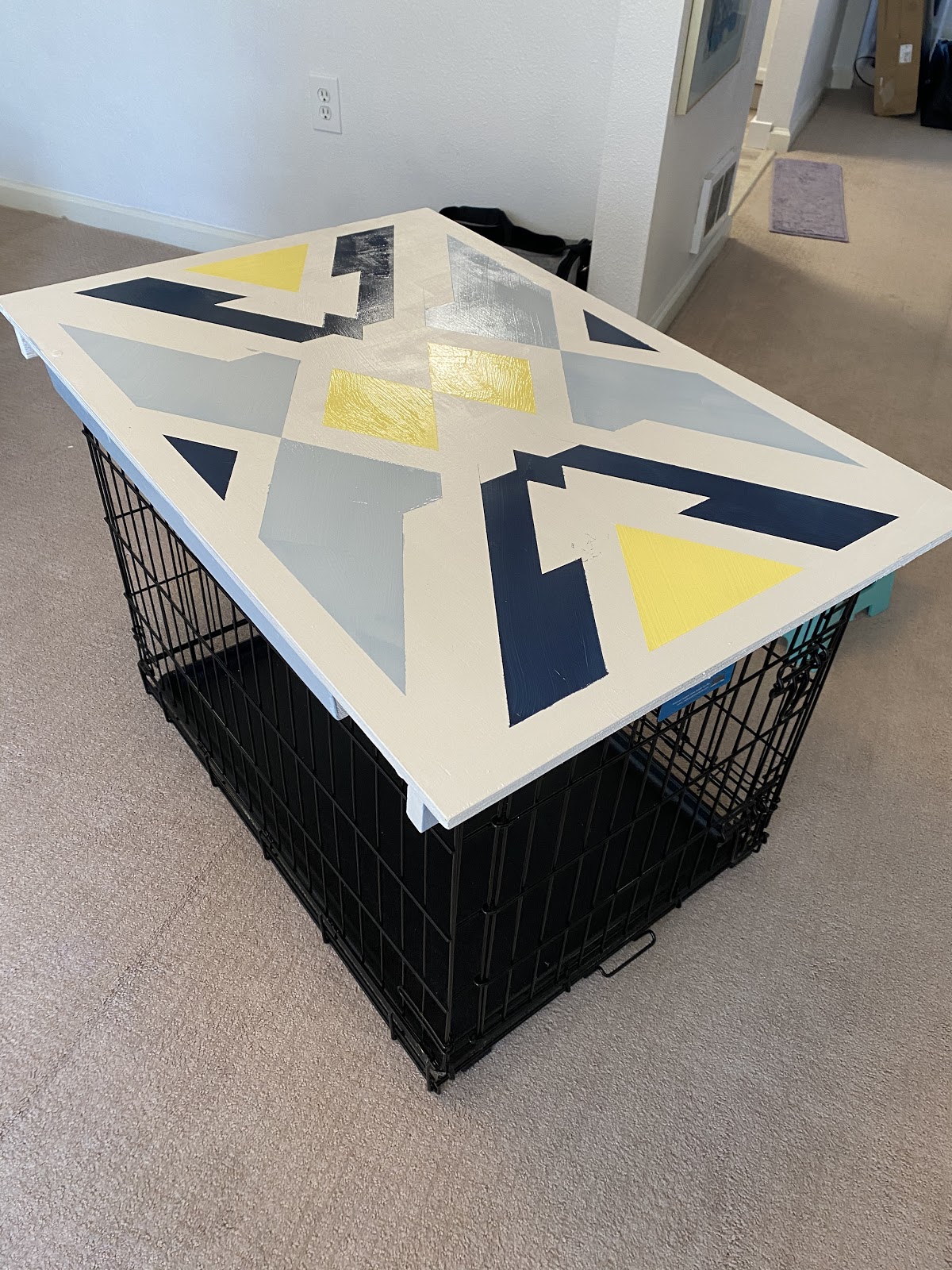 Things you will need:
Top wood board (mine cost $15 from Home Depot)
Small wood trim (I got the 8 ft one for $5 or so)
Wood Glue
Nails (optional)
Paint
I measured the perimeter of the crate. Mine was 30in length and 21in width. I didn't care about wrapping the wood trim at the bottom all the way around. I mostly needed it to hold the top in place. This is the design for how it looks from the bottom: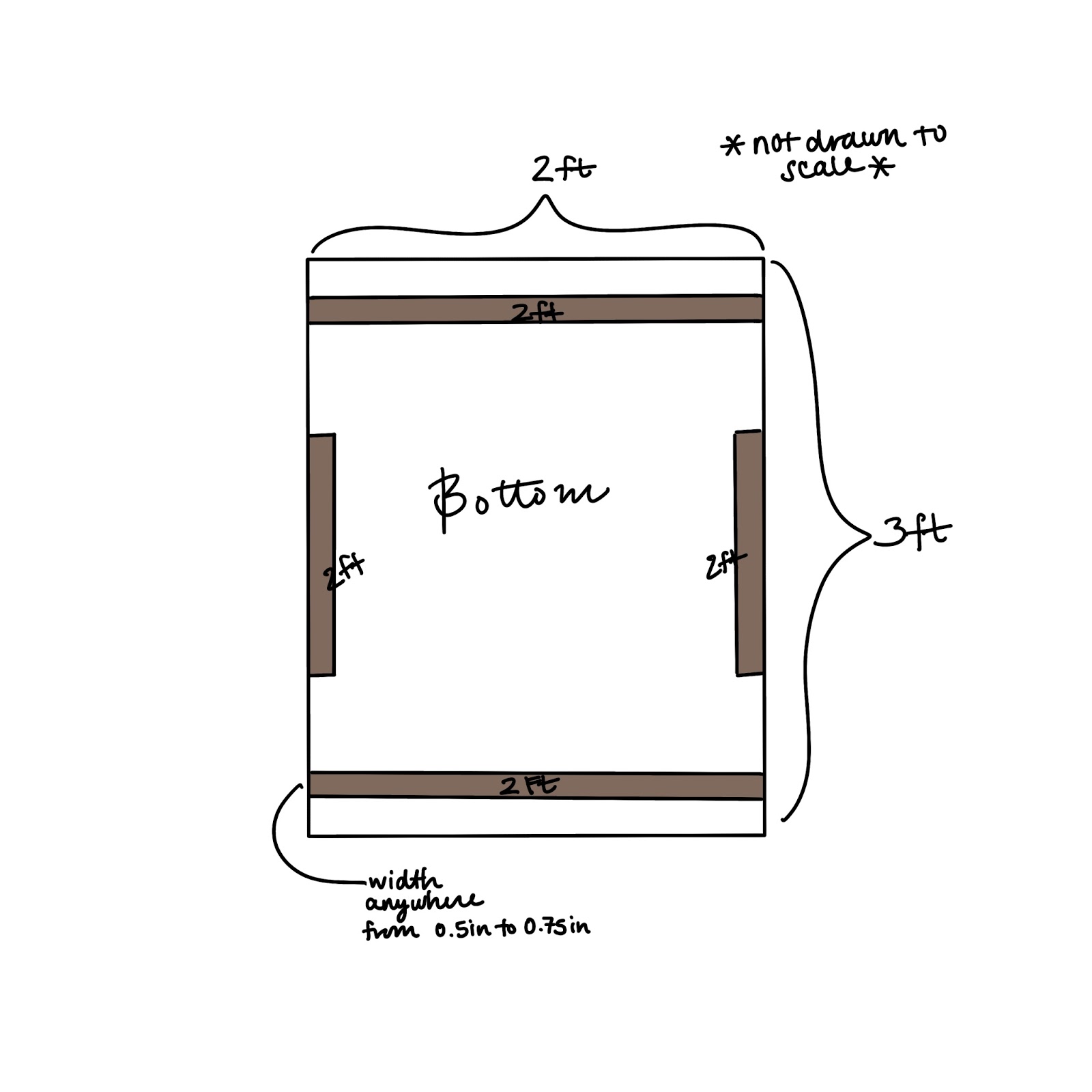 I asked Home Depot to cut the pieces for me so it was easier when I got home. I used Gorilla Glue to glue the trim pieces to the larger wood board. You can use clamps if you have it, but I used heavy books and weights. The width of the trim can be anywhere from 0.5in to 0.75in- you just have to make sure it's stable. Also make sure that the door of the crate can open with the trim width.
I used Frog Tape for the design on the top. My living room has a blue-white color scheme and I added in yellow to give it a bright look.
The crate topper gives the crate cozy feel for my pup and also adds a cohesive feel to my living room. Since the crate is next to the sofa, we also use the topper as an end table- great place to place beverages or phones.
I hope you're inspired by this DIY and will create something of your own. Send us your creations and we'll feature them on our Instagram!