Welcome to Getmeadog.com! We are Sanchit & Harini and thank you so much for visiting our website. We are based out of Oakland, CA with our precious goldendoodle, Gobi.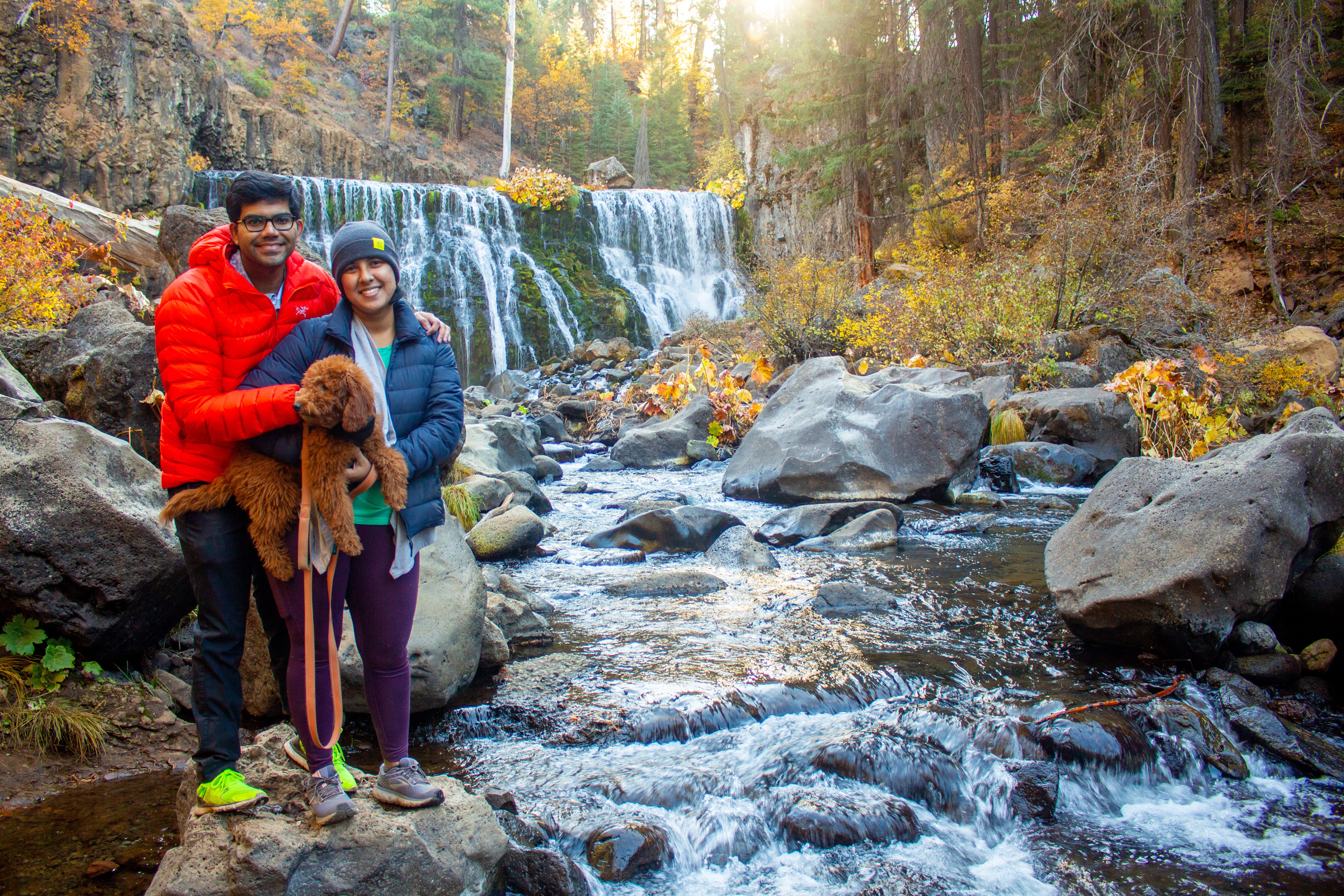 Getmeadog started off as a small list of breeders we were looking at before we found Gobi. Being based in California and being stuck in a pandemic, our puppy search was starting to become very stressful. We didn't know where to start and much less, we didn't know what to look for. All we knew was that we wanted to add a precious doodle to our family. As we kept adding breeders to our list from across the country, we also had a hard time figuring out how we could rely on them. You hear about people getting scammed for a puppy or getting a sick puppy, and that just broke our hearts. There was no central website or forum for us to read reviews and see past owners. We had to rely on the limited search options and Instagram to find dog owners who had bought from the breeders we were looking at.
Most of the breeders we narrowed down had 18-24 month waitlists! Luckily, we found our breeder and saw an opening for the litter and put our deposit down. In August 2020, Gobi came home to us. The amount of happiness and joy she brings us… I don't have words that could describe it. She wiggled her way into our hearts and we love her more and more everyday.
But our journey doesn't stop there. We went through a very stressful time finding our breeder and we know many others are in the same boat. We thought- if dogs are our best friend, why is it so hard to find our best friend? Why don't we share our research with others? What if there was a place that had a comprehensive list of breeders and current and past dog owners could review them? Wouldn't that solve most of the anxiety? A dog is part of your life for a long time, and we want to help you find your next best friend!